Accepting debit and credit card payments in your business can help you make more money. The more payment methods you offer to customers, the more likely they are to shop with you.
But if you're new to running your own business, you may not know how to accept credit card payments or what your credit card processing options are. How do you process a transaction? What are the fees?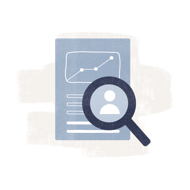 Credit Secrets for Entrepreneurs
Trying to understand your credit? Get a discount on Gerri's "Credit Secrets for Entrepreneurs" course with WealthFit.Learn more
In this article, we'll discuss the benefits of accepting debit and credit cards in addition to cash, how to select a merchant account, and explain different types of payment gateways, depending on whether your business is brick-and-mortar, online, or mobile.
Why Accept Credit Cards?
So let's start with the basic question: why is accepting credit cards so imperative? Let's start with the fact that only 14% of consumers prefer to pay with cash. Fewer people are carrying cash in their wallets, opting instead to use a credit or debit card, or mobile payment like Google Pay or Apple Pay.
If you only accept cash, you'll limit the number of customers you attract, plain and simple. On the other hand, conducting credit card transactions will open up the door to shoppers who prefer to pay with a card, thus increasing your revenues overall.
Yes, you will pay a transaction fee for credit card processing, but the idea is if you're bringing in so much more revenue, it's a fine price to pay for the privilege.
Do You Need a Merchant Account?
To accept credit card and debit card payments, you'll need a merchant account. This is a special type of bank account that processes your credit card transactions and then sends them to your business bank account. It's the intermediary between your business and the customer.
The merchant account will take a fee for each transaction before sending you the money.
Here are a few of the merchant services we recommend. Keep in mind that each merchant payment processor may charge different transaction fees and offer different services, so compare them to find the one that best fits your needs.
Add offers from here https://www.nav.com/marketplace/business-services/?offer_trait=11236
In-Store vs. Online Payments
When it comes to choosing a merchant services provider, you first need to consider whether you'll be doing your credit card processing in person or online, or both. The answer will determine what setup you need.
For example, to accept payments in a physical store from customers, you'll need a credit card reader and POS system. If all transactions are done online, a virtual terminal will fit the bill; no card reader needed.
Some merchant service companies offer payment gateway and payment processing services for both, while others specialize in just one.
How to Accept Online Credit Card Payments
If you run an ecommerce business and need to know how to accept credit card payments online, you'll need to find a credit card processor that specializes in working with ecommerce platforms.
If you use an ecommerce platform like Shopify, you can easily find online payment options that work seamlessly with the tool you use. Once implemented, a customer will be able to add a product to her cart, provide payment details, and make the purchase. The payment provider will send you the transaction minus a processing fee. It's up to you to then fulfill the order.
How to Accept In-Person Credit Card Payments
Accepting card payments in person is a bit different because you need some physical hardware. First, there's the POS system, or point-of-sale system. This is the tool you use to process sales and manage inventory (some offer other features like tracking employees' time worked).
Next, you need a credit card terminal or credit card reader. This is the device that the customer swipes or taps her card on to pay for her purchase. Some credit card processors are standalone terminals, while others are built into the tablet or computer POS system. Still others are small card swiping tools.
You have two options for accepting credit or debit card payments: one is for the customer to swipe or tap the card at the terminal. The other is for you to type in the credit card information into your POS system, such as when a customer wants to pay by phone and you don't have the physical card in front of you. Be aware that there may be higher credit card processing fees with the second option because it's considered less secure.
How to Accept Mobile Credit Card Payments
This final option for credit card processing is common for businesses who are on the move, such as selling at events or farmers' markets and who don't have a fixed location for payment processing.
You can order a small card reader that you can affix to your mobile device for mobile payment processing. This mobile card reader can typically read magnetic stripe cards or chip cards.
Once you swipe, the process is similar to that of online or in-store payment processing. The credit card processing company will process the transaction and send the payment to your account, minus a fee.
What is the Easiest and Most Affordable Method for Accepting Card Payments?
There's no simple answer to this question when it comes to credit card processing because it depends on what your needs and use are.
That being said, if you're just starting out and aren't yet doing too much payment processing, look for a service that charges per transaction rather than a monthly fee. Paypal, Square, Stripe, and Venmo all charge a reasonable per-transaction fee that many small business owners prefer.
On the other hand, if you're starting to process hundreds or thousands of transactions each month, you might be able to save by going with a payment processor that charges a monthly fee. Shopify is one example. Typically with that monthly fee, you get a discount on the per-transaction fee, which can save you if you're selling in bulk.
How Much Will I Pay in Fees?
Speaking of fees, let's dive in further so you know what to expect with a payment gateway.
There are three fees you may be charged:
Processing fee: charged by your payment processor per transaction
Interchange fee: charged by the customer's bank
Card scheme fee: charged by credit card brands (called schemes), such as Visa
As mentioned above, some credit card processors charge per transaction. For example, Stripe charges 2.9% + 30¢ per transaction for sales up to $1 million.
Others build in discounted per-transaction fees in a monthly fee. Shopify's plans start at $29 a month with 2.9% + 30¢ online transaction fees and 2.7% + 0¢ in-person fees, in addition to a whole host of other features like an online store and shipping discounts.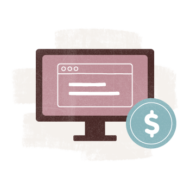 Connect Your Data to Find the Right Business Financing Options
Do you need more money? Sign up for Nav to see what options are available for your business.Get started
Now that you know how to accept credit card payments and how to choose the right merchant account and credit card processor for your needs, it's time to start accepting credit card payments!
Quick heads up Learn START-UP MERCHANT ACCOUNT PROVIDERS
Don't be shy about shopping around, though. Keep an eye on the fees you pay for credit card processing over time and see if there's a competitor who charges less to process card payments. As a business owner, it's necessary to both keep customers happy and expenses low!
This article was originally written on September 25, 2020.
SOURCE: Susan Guillory
VIA: Nav
Was this article helpful?